A little while ago I was sent on commission to Norway as part of a project to create high quality photographs for a book being produced to accompany the BP Norway Skarv Oil Field project (skarv means cormorant in Norwegian). It was a big project to be involved in, with many different aspects considered in consultations between design and production teams, but I can now happily say that a thud on the doorstep the other day announced it's arrival…or rather a heavy box of them!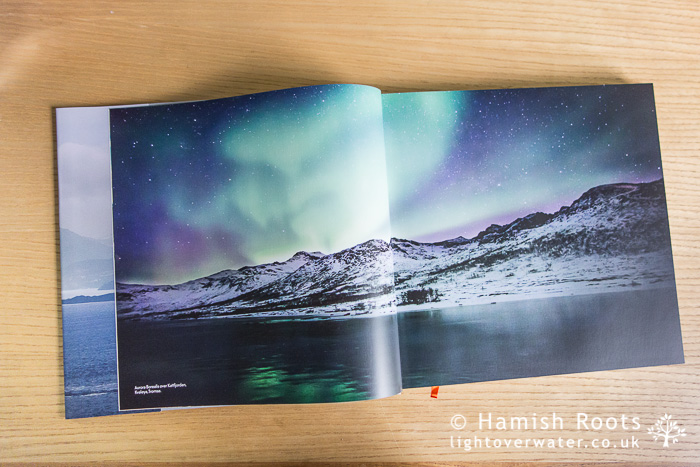 As for my role; the aim was to create a series of images that would show off the natural beauty of the region, something Norway has in no short supply (as you will see here and here). I was fortunate in having a relatively relaxed brief allowing me the flexibility to explore the region for good locations, and allow me to isolate features in the landscape – be it a view or detail of the geology – and to photograph the key landmarks.
In order to get the very best of my time there I spoke to as many locals as possible, their collective knowledge proved invaluable. There were also a number of specific events I had to photograph alongside creating images of the environment around the town, a mix of commercial and PR-type work, including the World Crab Catching Championships…I kid not. It's quite a niche event and little know beyond the region, this no doubt helps Norway retain the title on a yearly basis!
Encased in an embossed 30cm square slipcase the book comprises around 200 glossy pages of photography and description surrounding the project (which I won't bore you with!) suffice to say, within this mighty tome, my landscape photos fill the pages they are on and look fantastic. Used very thoughtfully throughout, carefully complimenting and adding balance to the rest of the book (industrial/construction images). It is wonderful to have the final product in hand, an impressive outcome from the collaborative efforts of everyone who I had the pleasure to work with.
Responses have been very positive from everyone and crucially the clients (a second print run was ordered!), I look forward to more successful projects!
Below are a number of other images made during the trip which I aim to show in a separate post…
<< Back to News Home