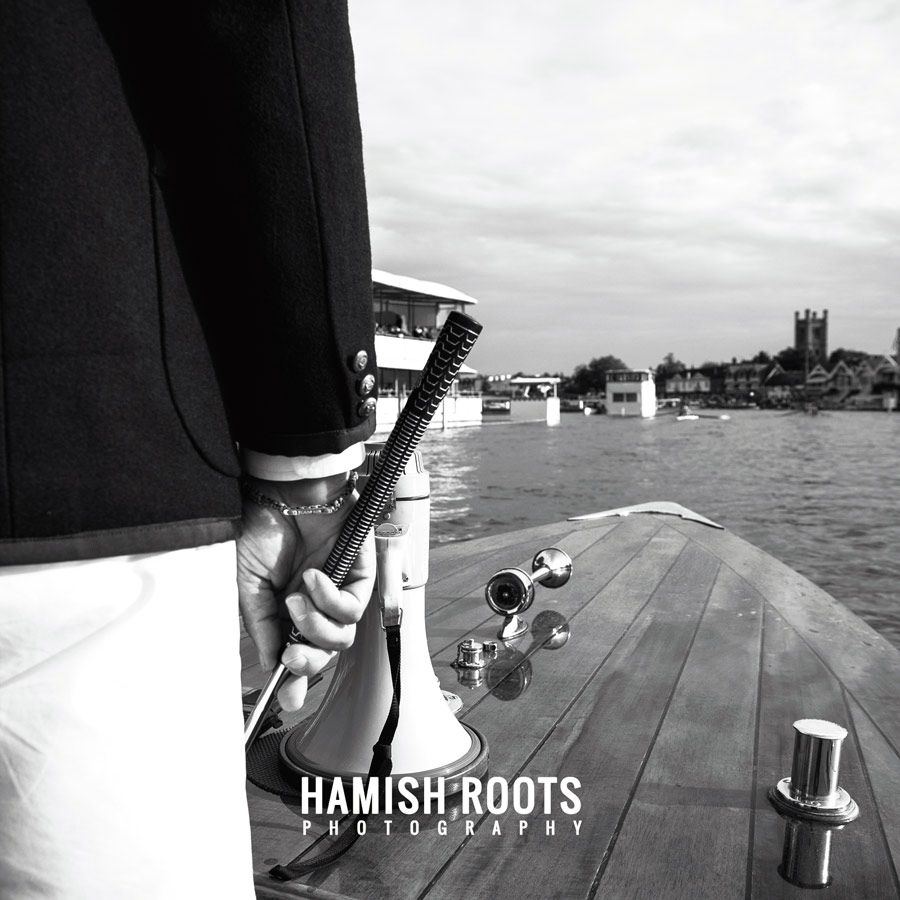 2012 June, Henley-on-Thames
Henley Royal Regatta, considered by many as the pinnacle of the British rowing calendar, is a draw for crews from around the world to come and race. If you're lucky enough to watch from the Steward's Enclosure you can get unrivalled front row seats to some of the best side-by-side racing available between domestic and international crews. If you are even luckier to be a member of the Enclosure you can view from an elevated platform right by the finish, watching the crews' last gasps as they cross the line victoriously or in agonising defeat. If you are insanely lucky you may have the opportunity of following a race in the umpire's launch, this is usually a privilege reserved for coaches as well as guests of the race umpire.
Being invited onto the Umpire's launch gives a unique view of the race unlike any other regatta in the world, yet it has it's caveats; guests are reminded they may not shout, cheer or signal in any way the crews they are following, a coach watching their crew is powerless to intervene lest they risk a disqualification at the discretion of the umpire – it happens! With the wave of a flag they can accept or contest the result of a race based on their judgement, and whilst overseeing the race from start to finish it is their job to ensure crews stay on their assigned station without straying into the path of their competition. On board the launch, the Umpire's word is final.
<< Back to News Home